Daniel Cleland's inspiring, intimate, and educational stories about building ayahuasca healing centers in both the Amazon and Costa Rica.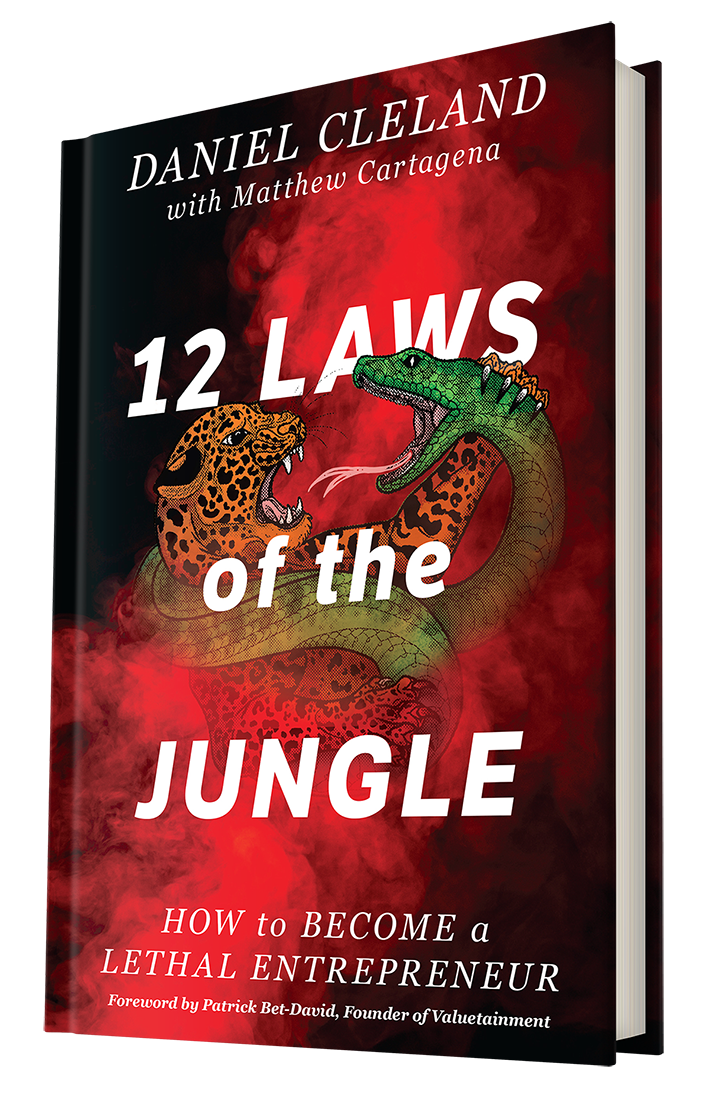 One month after Daniel Cleland scales his startup to seven figures, solidifying its rank in the top three ayahuasca healing centers in the world, COVID-19 obliterates the company's revenues. He now has sixty days to find hundreds of thousands of dollars in survival funds or face extinction.
Racing against time, Cleland hacks his way through the proverbial (and sometimes literal) jungle one perilous step at a time. Walking the tightrope of zero revenues. Connecting to other high-profile entrepreneurs like Patrick Bet-David and Aubrey Marcus. Applying unorthodox tactics to prevent employee AWOLs. Staving off agonizing betrayals.
In his former debut, Pulse of the Jungle, Cleland described how the Peruvian jungle awakened him, expanding his mind with new insights into entrepreneurship. This time, unprecedented global lockdowns test him to the limit, revealing the twelve primal laws of entrepreneurial survival that kept him alive and thriving in an unforgiving market.
"Dan Cleland has achieved the primary goal of any heart-led entrepreneur. He has created a lasting business legacy in service of the good of all. For any who would seek to follow a similar path, his insights are invaluable." 
— Aubrey Marcus, founder of Onnit and New York Times bestselling author
"Daniel's unique combination of startup adventures, real-time examples, and hard-earned tactical wisdom overload 12 Laws of the Jungle with value and transformational content for the reader. His business, Soltara, was pivotal in my own healing and strategic planning as an entrepreneur."
— Brian Rose, Founder of London Real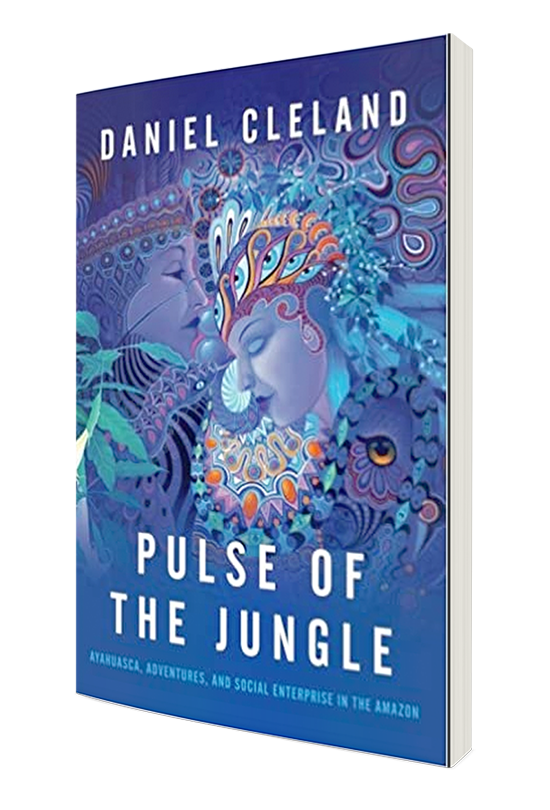 Many people today feel trapped and unsatisfied with the way their lives are going, but those who do can take heart. Daniel Cleland is living proof that you can have it all—adventure, spiritual health, emotional fulfillment, and business success—if you are open to unique experiences, prepared to take risks, and willing to ignore the limits that you have imposed on yourself. Daniel's fearless curiosity and entrepreneurial vision carried him deep into the Peruvian jungle, a world away from his native Ontario and farther from the mundane than he ever thought possible. In the Amazon rain forest, he participated in shamanic rituals involving the powerful medicinal plant ayahuasca. The insights and enlightenment he gained awakened him to new commercial as well as spiritual opportunities and led him to create the Ayahuasca Adventure Center and Pulse Tours in the jungle's heart. PULSE OF THE JUNGLE is Daniel's fascinating chronicle of cultural immersion and bold innovation, coupled with enlightening stories of colleagues, artists, and others who also sought and achieved profound change in their lives. It will educate, enthrall, entertain, and illuminate while encouraging readers to embark on their own transformative life journeys.
"I've advised Daniel and his company, Soltara, for the past few years and have always been able to count on their integrity in business. Daniel impressively navigated his company through the COVID crisis and has consistently been able to serve the community even in times of difficulty. Daniel and Soltara show what this world needs now—heart-centered, effective leaders who, in success, don't lose sight of their core mission: to improve the world we live in."
— Dr. Dennis McKenna PhD, ethnopharmacologist and author of Brotherhood of the Screaming Abyss

WHERE INTEGRATION MEETS TRADITION
With a belief in the need to encompass the emotional, energetic, and spiritual aspects of healing, our mission is to empower each guest to bridge the gap between mind, body, and spirit and become more fully embodied, integrated, and connected versions of themselves.
Working with the Amazonian plant medicine ayahuasca under the guidance of indigenous Peruvian Shipibo healers, we collaborate with clinical psychologists who have extensive plant medicine experience to support a uniquely integrative approach to healing.