#27 A lifelong stroll on the medicine path with Vismay Amrit
Vismay Amrit is one of those rare individuals who completely dismantles the expectations of society and forges a path that no other person has walked before him. Born in Israel but cultured in multiple countries around the world including India, Brazil, and now Costa Rica working with Ayahuasca in various ayahuasca and other medicine traditions, he now resides in Costa Rica where he operates and owns Florestral retreat center.
Watch Now
Watch on YouTube
Listen on iTunes
Listen on Spotify
Plant medicine documentaries to educate and inspire.
Drinking The Jungle is a cultural exploration and evocation of Ayahuasca: a medicinal plant with powerful psychoactive properties that has been utilized by cultures around the world for centuries.
Watch Now
Feeling disconnected from the world, host of broadcasting show London Real Brian Rose seeks answers through plant medicine Ayahuasca ceremonies at Soltara Healing Center in Costa Rica
Watch Now
Soltara's Daniel Cleland and filmmaker Andrea Gilbert team up to produce their second documentary featuring interviews from world-renowned psychedelic science researchers and figureheads.
Watch Now
I believe that many of the world's problems can be solved by self-actualized, conscious entrepreneurs, who have an excellent understanding of the world they live in and the cultures who share that world with them. For these reasons, I believe that the most important things our world's up-and-coming leaders can do right now are to work with plant medicines, get to know the world we share with others, and become the most effective conscious entrepreneurs possible.
Plant medicines: heal, self-actualize, and connect to your righteous path
Travel and Expat Living:  get to know the world we share with others and the cultures who live here
Entrepreneurship:  become a problem-solving machine, direct your own life, and help the planet
Daniel Cleland's inspiring, intimate, and educational stories about building ayahuasca healing centers in both the Amazon and Costa Rica.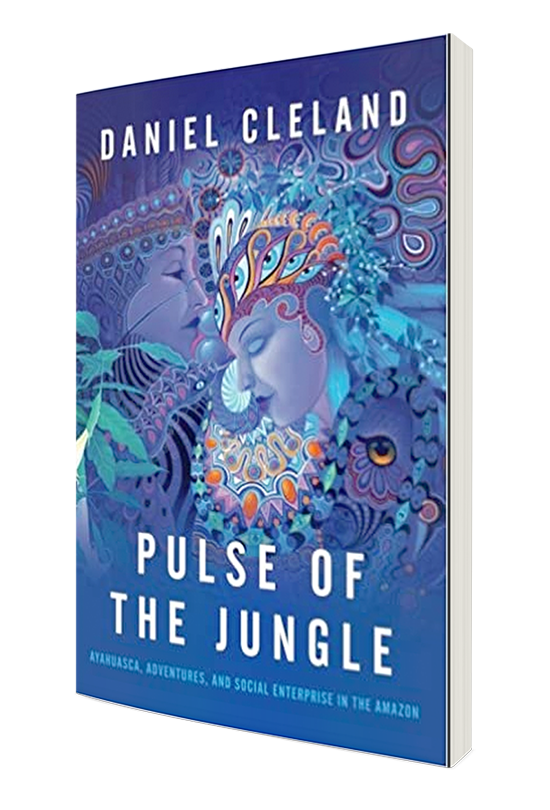 Many people today feel trapped and unsatisfied with the way their lives are going, but those who do can take heart. Daniel Cleland is living proof that you can have it all—adventure, spiritual health, emotional fulfillment, and business success—if you are open to unique experiences, prepared to take risks, and willing to ignore the limits that you have imposed on yourself. Daniel's fearless curiosity and entrepreneurial vision carried him deep into the Peruvian jungle, a world away from his native Ontario and farther from the mundane than he ever thought possible. In the Amazon rain forest, he participated in shamanic rituals involving the powerful medicinal plant ayahuasca. The insights and enlightenment he gained awakened him to new commercial as well as spiritual opportunities and led him to create the Ayahuasca Adventure Center and Pulse Tours in the jungle's heart. PULSE OF THE JUNGLE is Daniel's fascinating chronicle of cultural immersion and bold innovation, coupled with enlightening stories of colleagues, artists, and others who also sought and achieved profound change in their lives. It will educate, enthrall, entertain, and illuminate while encouraging readers to embark on their own transformative life journeys.
Order Online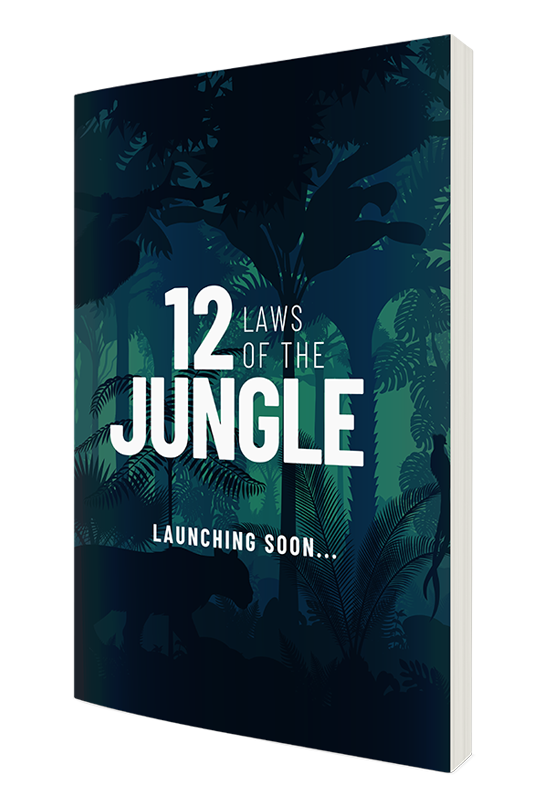 12 Laws Of The Jungle delivers a masterclass in entrepreneurship from the Canadian ex-pat entrepreneur who some call "the Indiana Jones of entrepreneurship."  Daniel Cleland has distilled, reduced, and boiled down a ten-year battle against Failure to hand you a guidebook to winning as an entrepreneurial leader in your field.  12 Laws Of The Jungle gives you a play by play stress-test of these 12 hard-won lessons and business philosophies as Cleland leads his Costa Rican company Soltara Healing Center through the uncertain times and crushing lockdowns of 2020.  If you're a startup entrepreneur or want to be one, then you need to make 12 Laws Of The Jungle your company's business bible.  Your team, your organization, and your wallet will thank you for it.
Join the Mailing List for launch

WHERE INTEGRATION MEETS TRADITION
With a belief in the need to encompass the emotional, energetic, and spiritual aspects of healing, our mission is to empower each guest to bridge the gap between mind, body, and spirit and become more fully embodied, integrated, and connected versions of themselves.
Working with the Amazonian plant medicine ayahuasca under the guidance of indigenous Peruvian Shipibo healers, we collaborate with clinical psychologists who have extensive plant medicine experience to support a uniquely integrative approach to healing.